Compound Fencing
---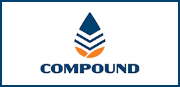 Are you looking to have a new fence installed on your property or perhaps the old one is in need of repair?
Here at Compound Fencing we've been helping people with agricultural, rural and industrial fencing for generations!
As a locally owned and operated company, we pride ourselves on good old-fashioned hard work and excellent customer service. Utilising our years of experience, we are able to construct superior quality rural and industrial fencing that is both durable and secure, meaning once it's installed, you won't need to worry about it for years to come!
Our team have installed fencing on many properties in the region and can construct anything to suit your needs including:
Round yards
Heavy gates
Paddock fencing
Equine fencing
Emu fencing
As local experts, we understand the region and our customers well. This means we can help you work out exactly what you need to suit your property needs, at the most affordable prices.
As an all-round fencing business we can help with more than just your fencing essentials, and are also well known for supplying water and feed supply solutions to the Greater Western Victorian region.
For more information on how we can help you, give one of our friendly team a call today!