Horsham Auto Glass
---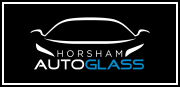 101 Wilson St
Horsham 3400
Are you driving around with a cracked or chipped windscreen?
Even slight damage can create safety issues and it is vital to get it checked early on before it becomes worse.
Here at Horsham Autoglass we are the leading automotive glazing experts and can help repair or replace your windscreen quickly.
Having been professionally trained and accredited by O'Brien glass, our highly skilled and experienced team can assess the damage and decide the best course of action that will save you both time and money.
When you choose Horsham Autoglass, we guarantee:
Exceptional customer service
Extensive product knowledge
Modern technology and equipment
Cost effective solutions
Not only experts in windscreens, our glaziers can also assist with any of your vehicle quarter glass replacements including rear, side and tailgate. If you can see through it, we can fix it!
We pride ourselves on effective time management and always aim for the quickest possible turnaround in order to minimise any inconvenience for our customers.
So, if you are in need of that replacement or you have any questions, be sure to give us a call and our friendly staff will assist you in any way we can.
"Great customer service, they will go above and beyond to help you. Highly recommended" – Andy