Horsham Bearings
---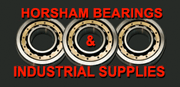 60a Darlot Street
Horsham 3400
Are you completing a home project? Do you need tools for your workshop?
At Horsham Bearings we specialise in providing you with the supplies you need at the best prices!
As members of the Australian Industry Supplies Group we are the Tradesman's choice. Carrying a wide range of superior quality stock including reputable brands such as Kincrome, Sidchrome, Mikita, Hitachi and more, we guarantee we will have exactly what you need.
Check out our selection of power tools, hand tools and bearings, and we also offer a wide range of other essentials including:
Garages and sheds
Safety equipment
Tanks
Storage boxes
Welders
Tool kits
Our experienced and knowledgeable staff are always on hand to assist you in finding exactly what you are looking for, ensuring we match your project requirements and budget.
Also offering delivery and an online store there is no easier way to stock up with what you need.
Open 6 days a week, our friendly team are here to help so pop in and see us today!