Horsham Centre Cinemas
---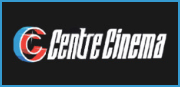 41 Pynsent Street
Horsham 3400
Do you love movies and looking for some quality entertainment?
At Horsham Centre Cinemas we provide a wonderful atmosphere and fun movie experience whether its just yourself, or the whole family. Conveniently located in the heart of Horsham we offer comfort and luxury all in the one place. Our friendly staff are here to welcome you and ensure that you have a great time from the moment you walk in the door. When you visit us you can expect a range of benefits and services;
Including the following:
Affordable prices
Classic cinema screen and sound
Comfortable seating
Fully stocked candy bar
Flexible showing times
Our 2 movie lounges provide an inviting and comfortable environment for you to sit back, relax and enjoy the show. If you are not quite sure what movie you want to see or if there are tickets available our informative website displays all showing times and will let you know what movies are filling up, so you can pre-order your tickets and not miss out.
So whether you are heading out with a friend or taking the family for a fun day out, come in and visit with us today!