Janmac
---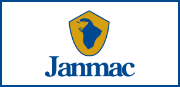 Are you a farmer looking for quality bred sheep?
At Janmac we have just the thing!
We strive to provide our customers with high quality, well grown sheep of many different breeds and are confident that our rams provide consistent and outstanding performance in a wide range of areas and climates.
As prime lamb producers, we know the type of ram required to produce quick growing, high yielding lambs.
The Janmac Poll Dorset and White Suffolk Studs, based at Goroke, can provide you with:
Well grown, highly muscled rams
Quality sucker or heavy export lambs
Poll Dorset
White Suffolk
With our productive and diverse area, capable of producing a wide range of crops and livestock, your sheep are sure to be the best quality. Our clients and agents consistently report that Janmac sired lambs weigh and yield well.
If you have any enquiries about our stud, be sure to give our friendly staff a call today!