KLM Concreting, Soilyard & Nursery
---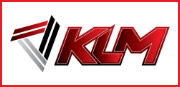 140 Golf Course Rd
Horsham 3400
Opening Hours
Mo-Fr: 9:00am-5:00pm
Sa: 9:00am-3:00pm
Su: Closed
Are you looking for a reliable concreting business that can also supply quality indoor and outdoor plants or landscaping supplies?
At KLM Concreting, Soilyard and Nursery we do it all!
Commencing operation in 2002, our concreting business was quick to grow into one of the largest concreting companies in the Wimmera, to which we expanded and incorporated our own soil yard and plant nursery to provide an extensive range of services for any project.
Ask us about:
Concreting
Excavation
Earthworks
Landscaping supplied and machinery hire
Soil yard with many products available to assist you with your building, construction and plumbing needs
Nursey including an extensive range of both indoor and outdoor plants, natives, fruit trees and more
KLM is a local family business here to provide you with all of your concreting, earthworks, soil yard and plant nursery needs, all in the one location.
When you're tackling your next project and in need of quality supplies, be sure to give our friendly staff a call!
"Would just like to say thanks to KLM nursery and soil yard for helping me so much with my pot plants. They even found another pot from another supplier because they couldn't get the other one i needed. So, thank you guys for helping me and going above and beyond for me. They are very helpful and very nice to deal with" - Mel