Professionals Real Estate Warrnambool
---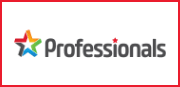 715 Raglan Parade
Warrnambool 3280
Are you looking at buying or selling your property and want to deal with the experts?
Let the team at Professionals Real Estate Warrnambool take care of you! Offering a uniquely supportive experience for all our clients, we take pride in offering expert advice and outstanding customer service, resulting in a smooth and seamless experience for everyone involved. Our team are committed to excellence and work hard to ensure the very best outcome for you.
We offer a variety of professional services including:
Appraisals
Property management
Buying
Selling
Property forecasts
As locals and members of the community, our agents have acquired great insight over the years, in land values, property prices and general local knowledge and are well equipped to provide you with the very best advice, in order for you to be able to make the right decisions. We are a strong team of passionate and caring individuals and look forward to helping you find your dream home.
To arrange an appraisal or to view the listings we have available, visit our office or get in touch with our friendly team today!