Rural Vision Stawell
---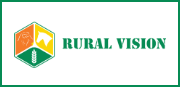 1 Smith Street
Stawell 3380
Are you a farmer looking for quality feed and supplies for your livestock?
Rural Vision is here to help!
Our vision is to embrace the future of farming and continue to expand our range of products, forming partnerships and looking after our local farming future. And, with an extensive range of agricultural products and services, you will be sure to find exactly what you need to run your farm efficiently.
Our products include:a
Quality seeds
Croc Trough Pump System (cleaner, clearer water for your stock)
Fennec (sheep lice control)
ProMark
At Rural Vision we aim to develop strong relationships within our community, ensuring that we provide the very best customer service. Our helpful staff are here to answer any questions you may have, and to help you and your farm grow and thrive together.
For more information, or to find out more about Rural Vision Stawell, give us a call or drop in store today!